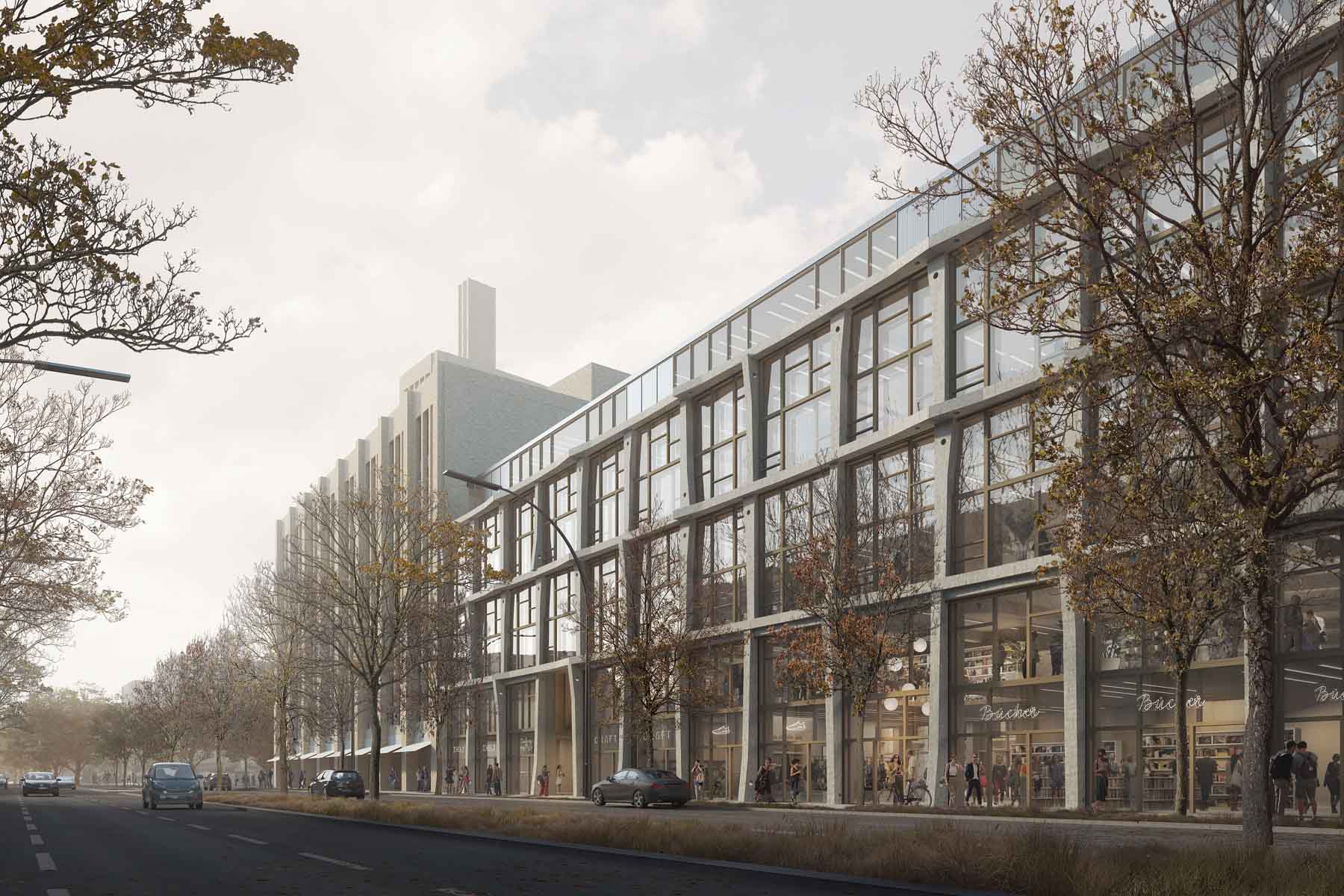 Karstadt Re-Parked
Form follows availability
Reparked – an aesthetic, sustainable harvest and reconfiguration of existing materials that demonstrates the possibilities of re-use – possibly creating the most sustainable retail- and office building in the world.
The architecture of Reparked grows from what is already present on-site in terms of materials, spatial constraints, and the unique possibilities that arise when grasping these as an opportunity to enact positive change. It is a vision of a project where all materials stay on site, recirculated and 'reparked' in new, aesthetic configurations.
In the following, we will go through the different aspects of the project's architectural and urban conception.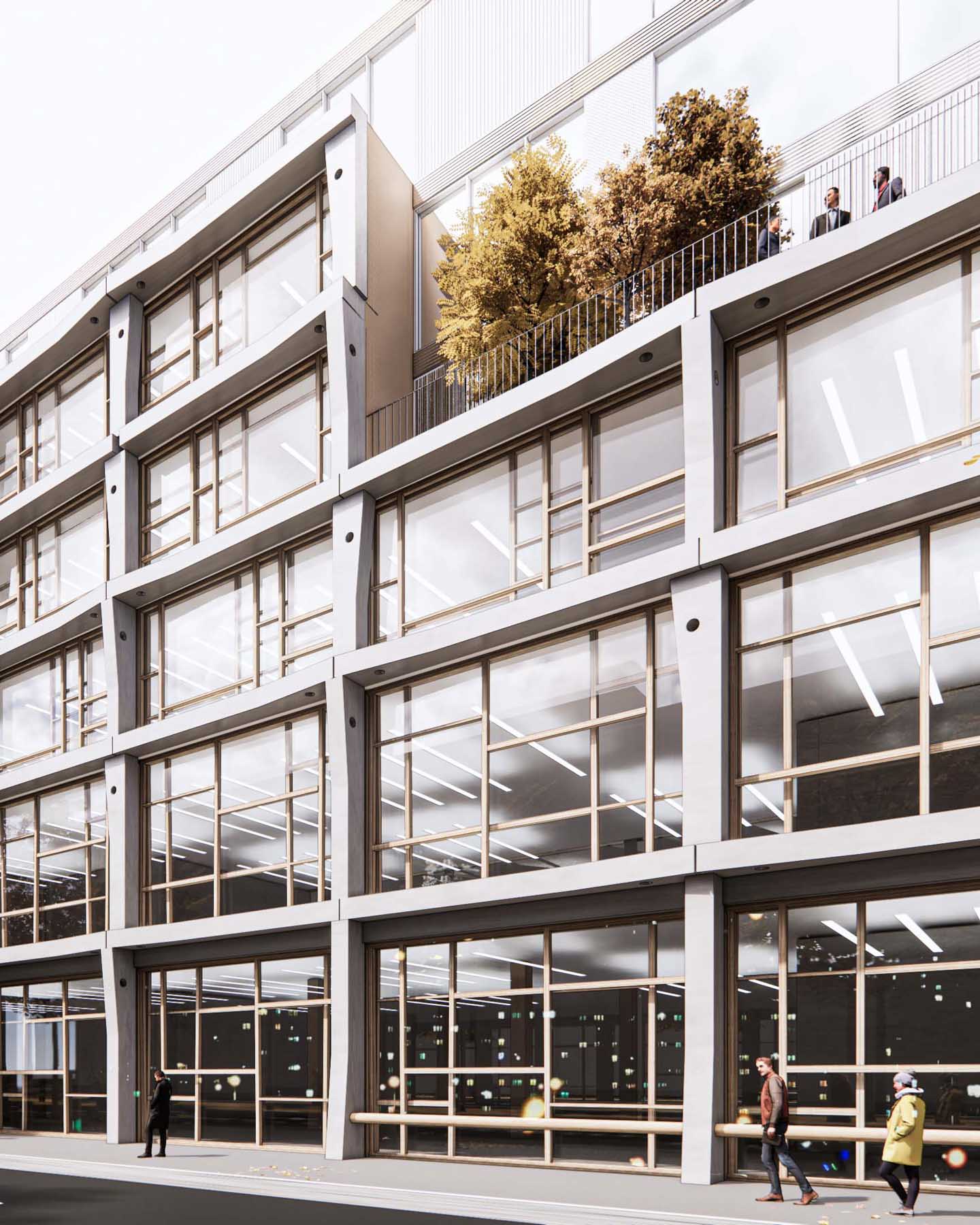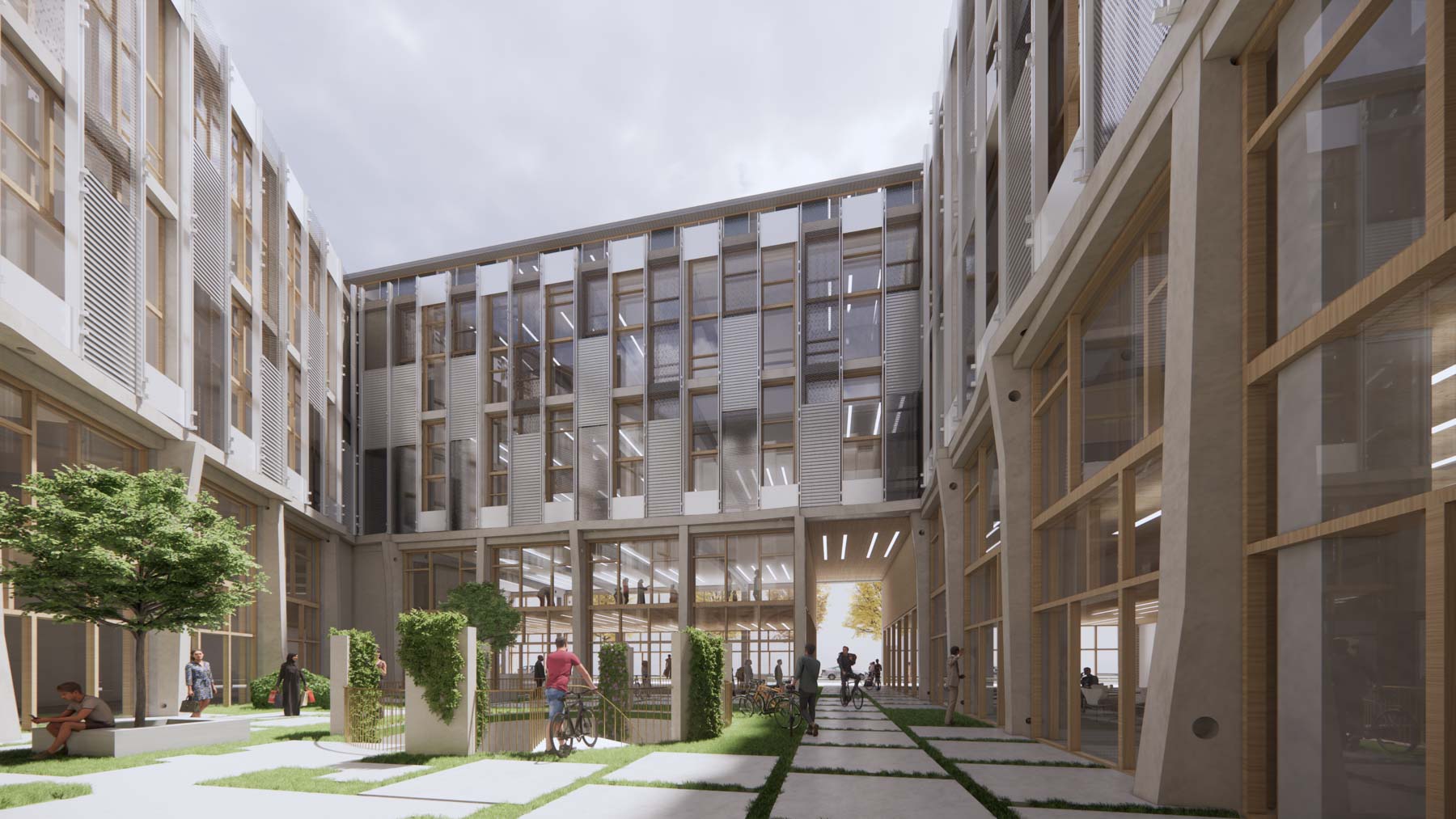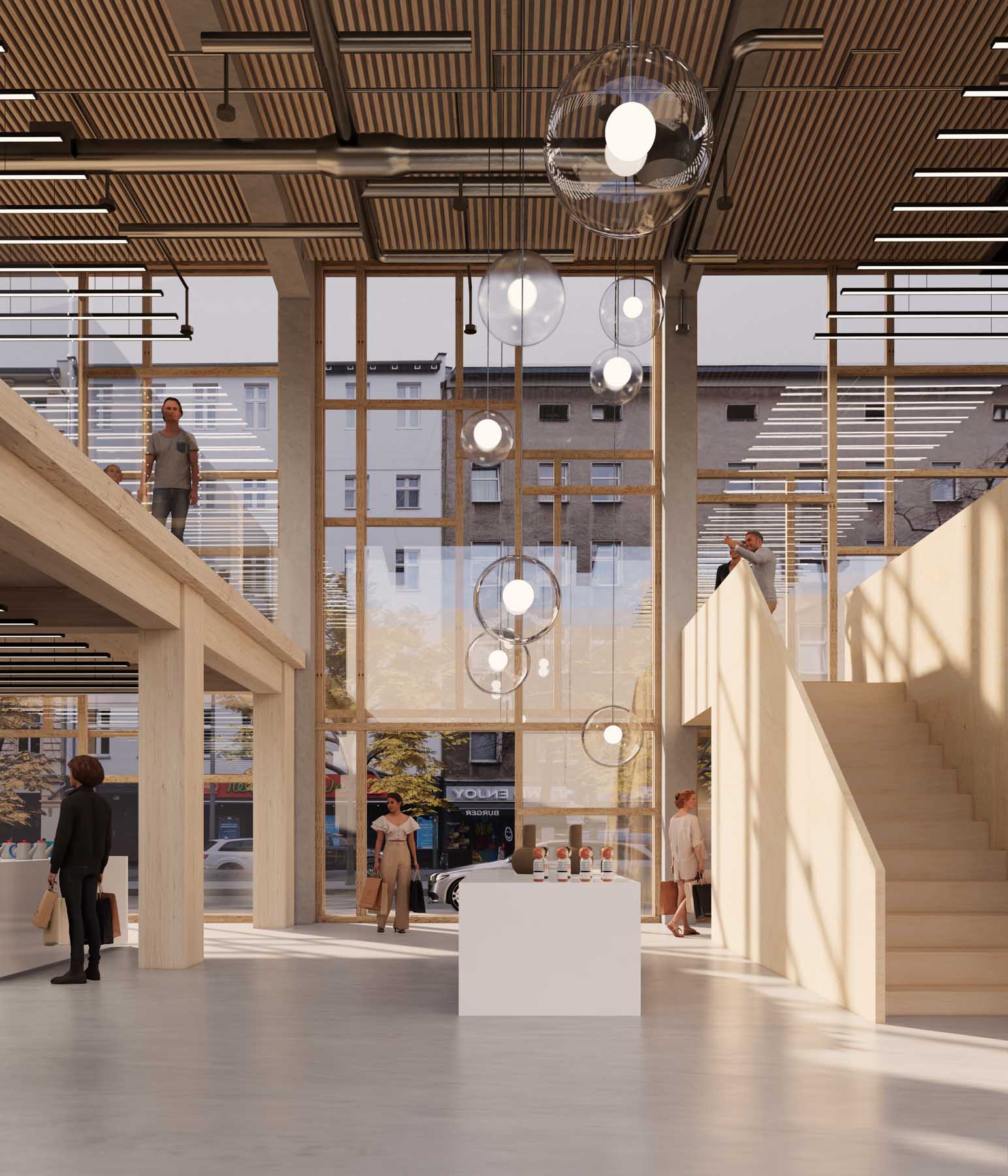 'The existing facade, roof and interior materials from the Karstadt store, as well as the car park towards Urban- straße, are dismantled.'
Sustainable Impact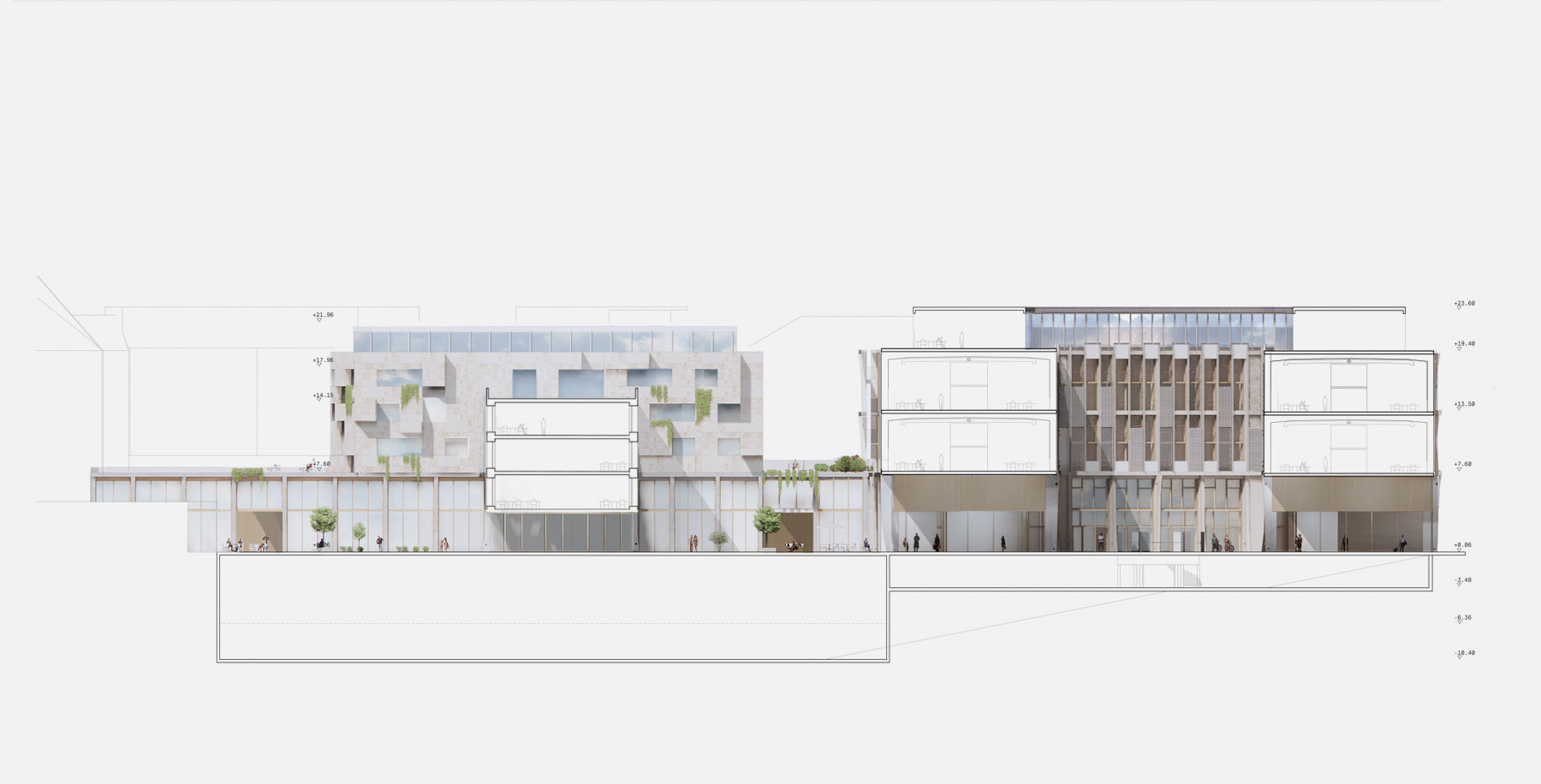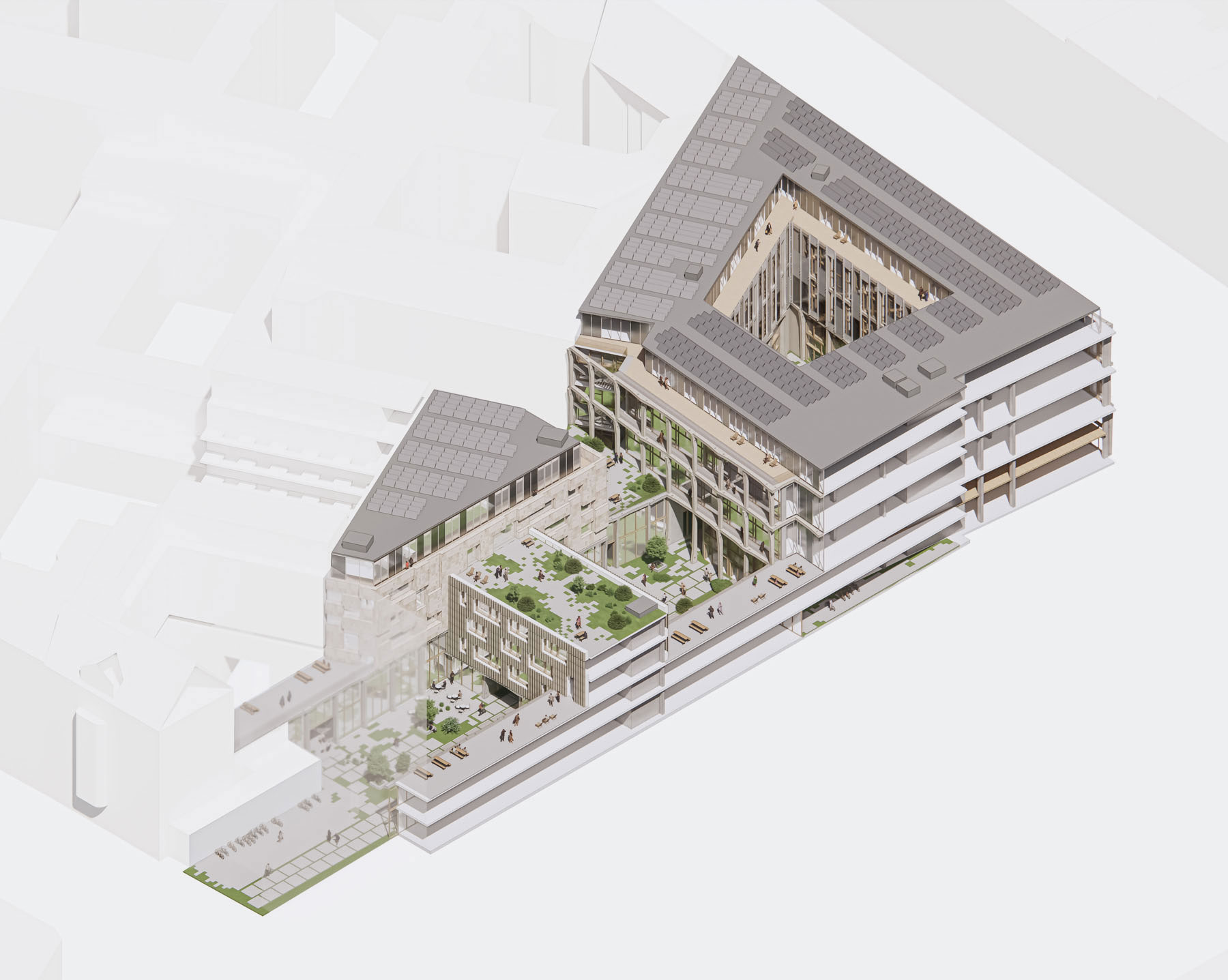 'Structural floor slabs and the raw concrete core remain in the existing car park after the demolition.'
Sustainable Impact
Developer, NREP in The Architects' Journal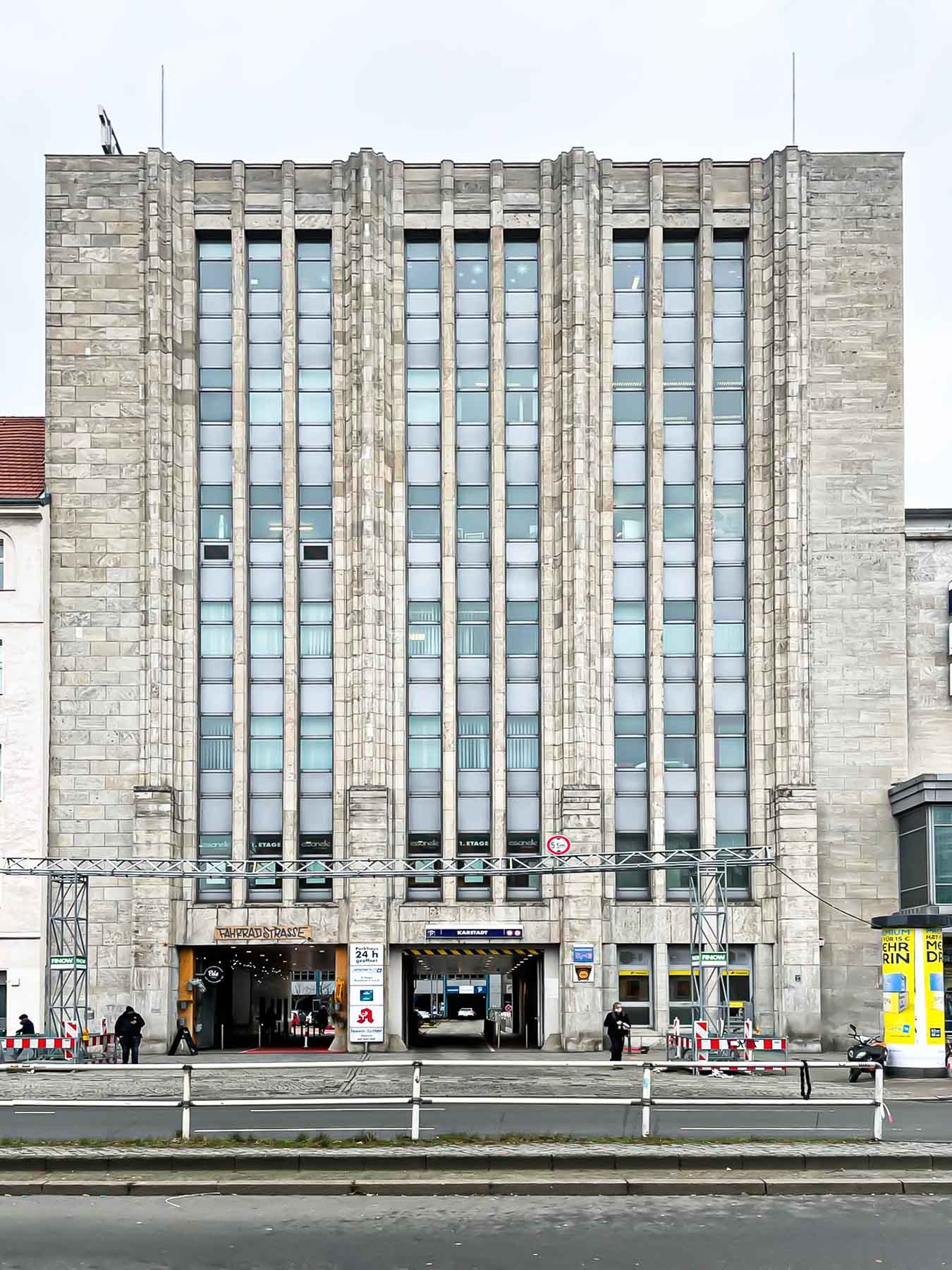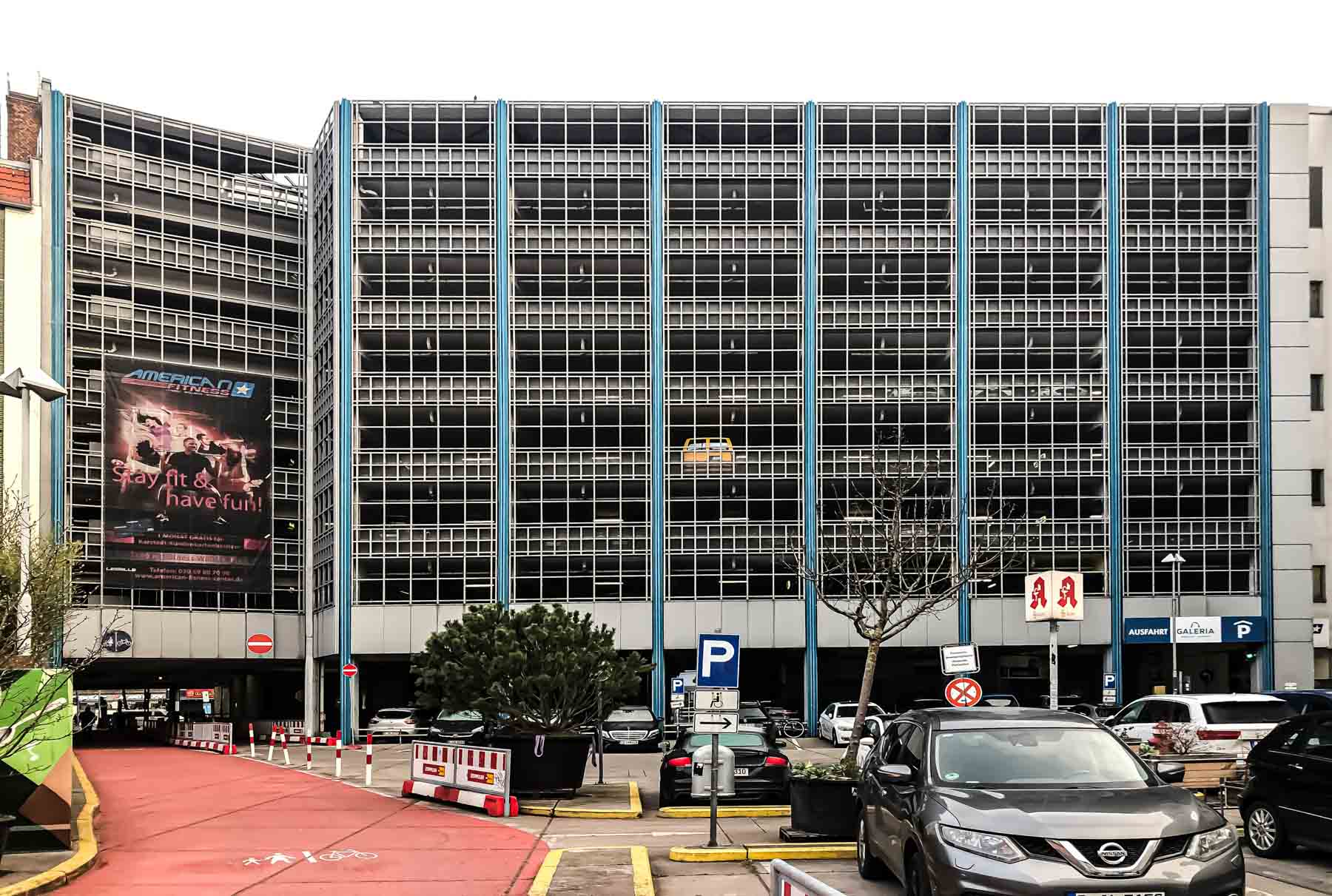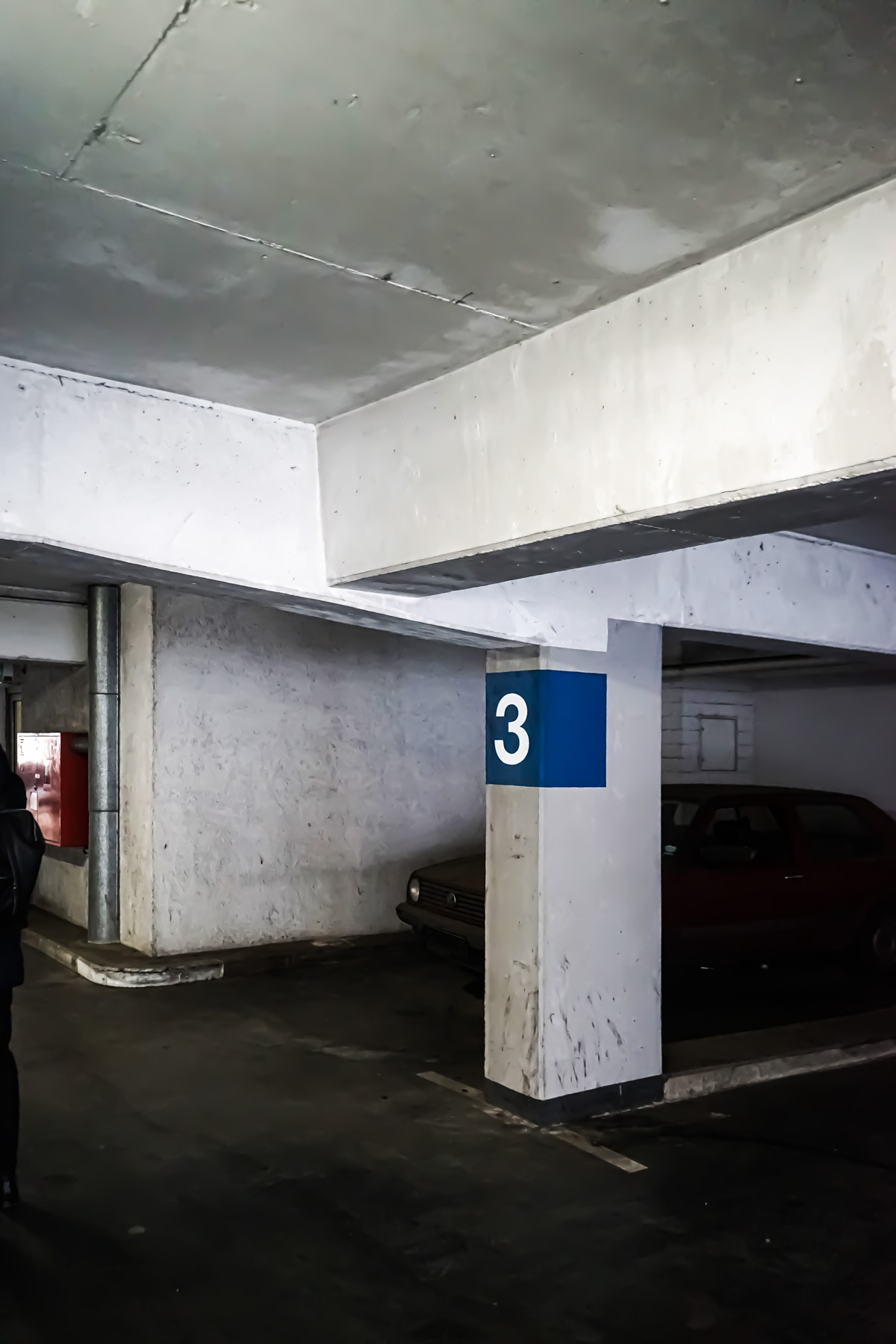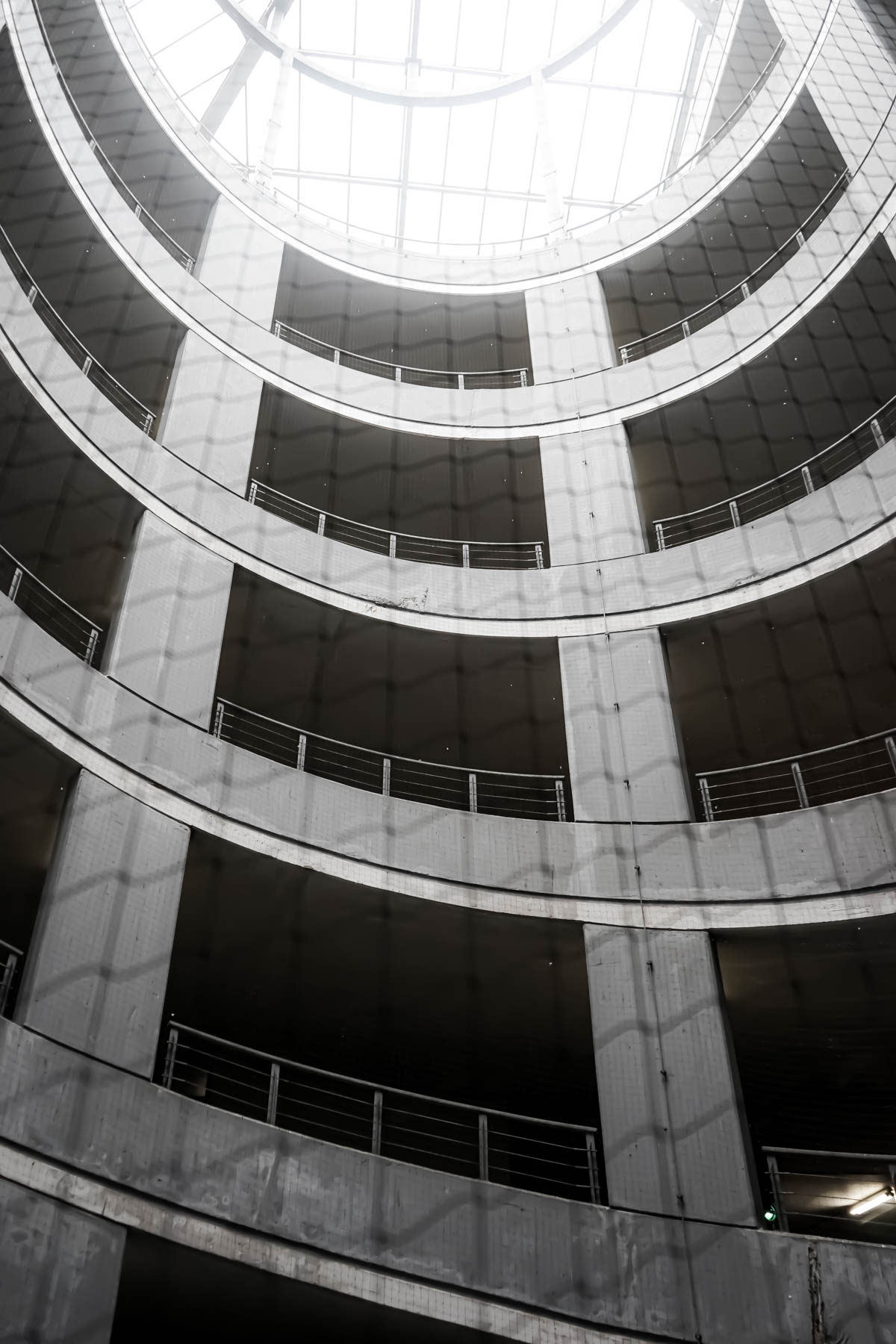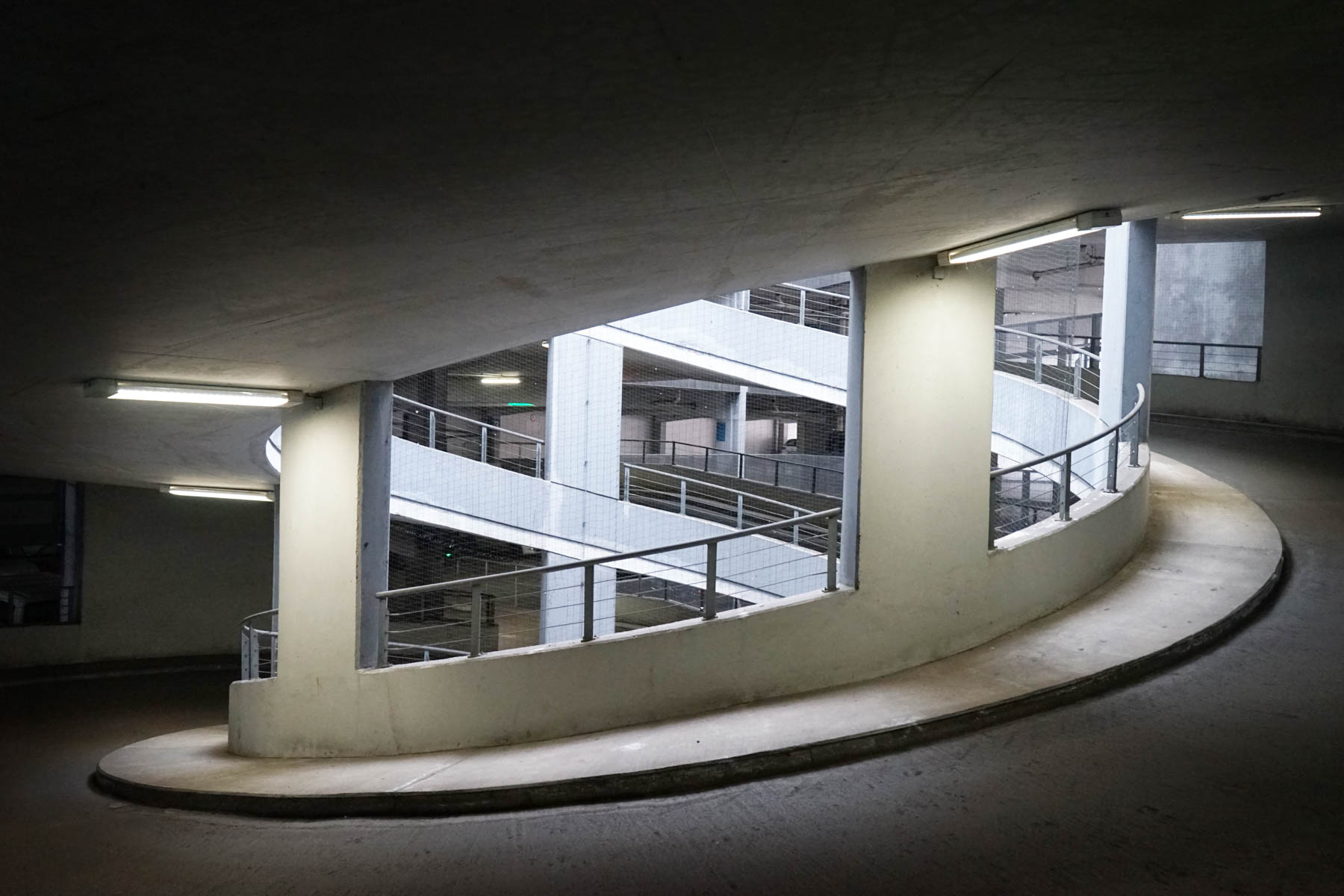 'A new highly sustainable hybrid structure is established. The cut-out materials are reused as new façades and structural floor slabs in combination with a new timber structure.'
Sustainable Impact